KIMMCO RIGID PIPE COVERING (K450 & K850) PLUS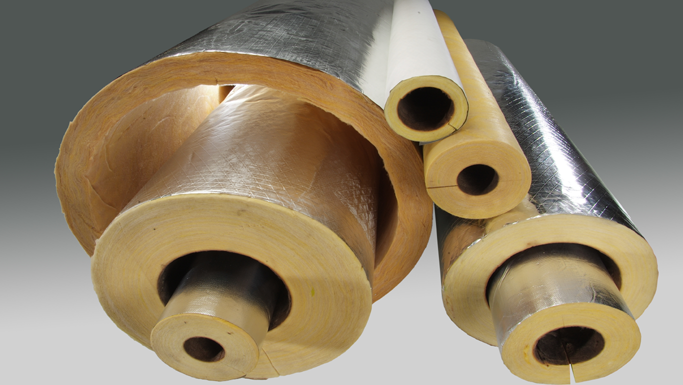 Performed sections of glass fibres bonded with a heat resistant resin, free from shot and coarse fibre, light, damage resistant, easy to handle, cut and fit. The sections are split along their lengths to provide a hinge for ease of fitting.
Thermal insulation of steel & copper pipes used in HVAC and similar applications. Aluglass facing ensures zero water vapour permeability, puncture resistance, and eliminates the need for external weather protection.
Availability
Thickness (mm)
Pipe Size
Pipes
20 – 100
1/2″ – 36″ pipe dia. (Steel)

1/2″ – 16″ pipe dia. (Copper)